Navigating the real estate market is akin to steering a ship through stormy seas; unpredictable, complex, and demanding of skill. Success in this field often hinges upon the effective management of a myriad of tasks – from tracking leads and managing contacts to scheduling appointments and following up on deals.
This is where Real Estate Customer Relationship Management (CRM) software comes into play. It can streamline these processes, thereby enhancing efficiency and productivity. However, selecting an optimal Real Estate CRM requires careful consideration of numerous factors such as cost-effectiveness, feature set, ease-of-use, and many more.
This article aims to shed light on how to choose the right Real Estate CRM for your business and why Property Raptor emerges as a premium choice in this domain. Moreover, it will explore the various uses of such software and delve into related software services that can further augment real estate operations.
Key Takeaways
Real Estate CRM software streamlines processes and enhances efficiency in the industry.
Factors to consider when choosing a CRM include cost-effectiveness, feature set, and ease of use.
Key features of real estate CRM software include contact management, lead generation, marketing automation, and transaction management.
Selecting the right CRM involves considering alignment with business goals, user-friendliness, scalability, integration capabilities, and vendor reputation and support services.
What is Real Estate CRM Software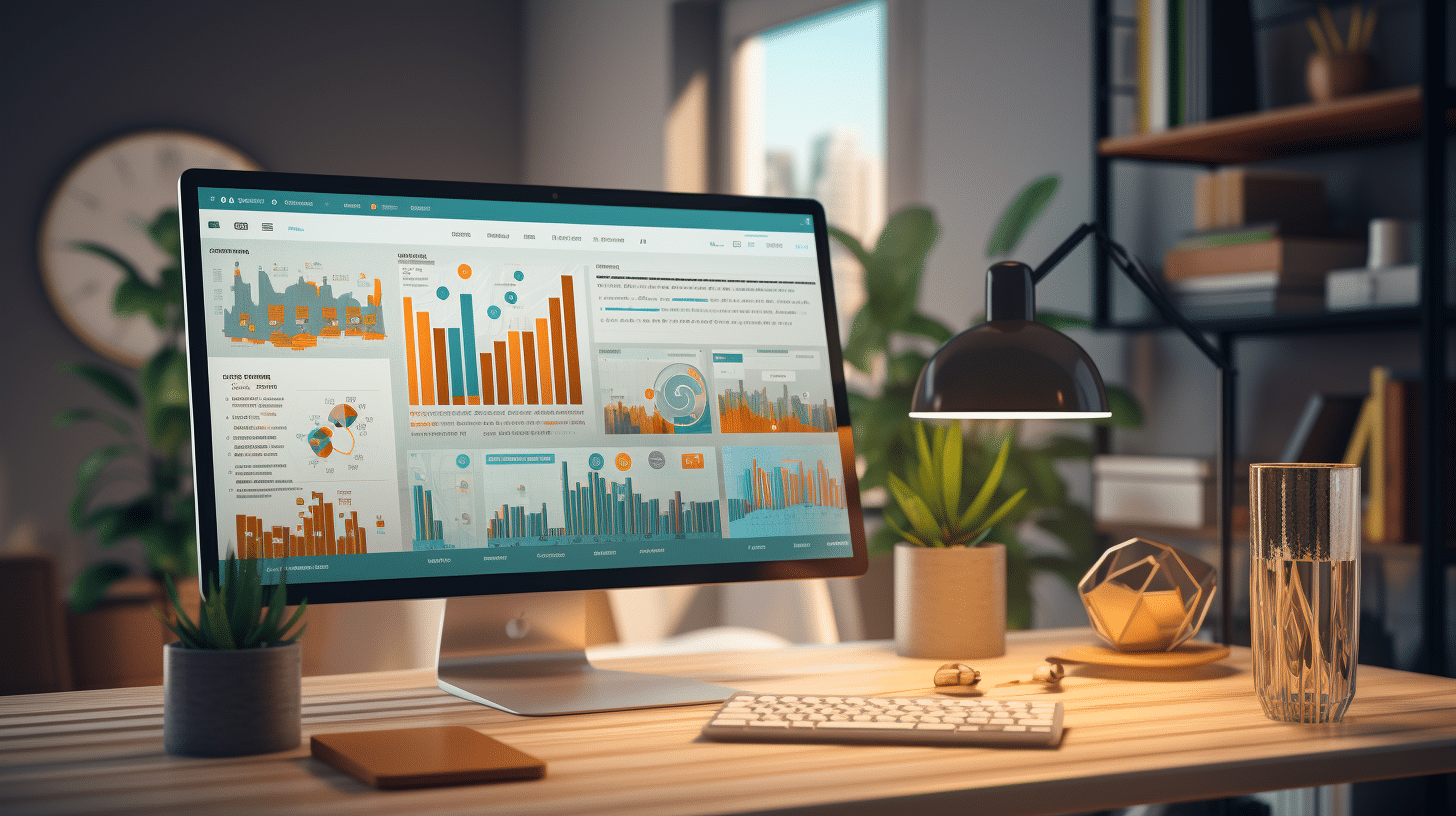 Real Estate Customer Relationship Management (CRM) software is a critical tool for any real estate professional looking to stay competitive in today's market. A good CRM system allows agents to organize client information, manage leads and contacts, and automate common tasks such as follow-up emails and task reminders. It also helps agents prevent missed opportunities by tracking conversations with potential clients and allowing them to easily
Furthermore, it provides robust functionalities such as analytics for data-driven decision-making, integration capabilities with other systems for enhanced efficiency, and mobile accessibility for real-time updates, thereby making it an indispensable resource in managing customer relationships effectively for both real estate agents and managers.
Key features of real estate CRM software often include:
Contact Management: Ensures detailed record-keeping of clients' data.A real estate CRM should provide an easy-to-use contact management system to ensure detailed recordkeeping of clients' data. This helps agents keep track of their contacts and build stronger relationships with them. The contact management system should be able to collect and organize information such as names, phone numbers, email addresses, physical addresses, and social media accounts associated with a client. As you add more contact data, digital marketers can also segment their customer data and leverage the company database to send targeted emails to specific audience groupsAdditionally, real estate CRM should help agents generate leads by tracking conversations with potential clients and providing them with the necessary tools to convert prospects into clients. By providing comprehensive lead tracking capabilities, agents gain an advantage in being able to understand their target audience and use behavioural data that is captured to gauge the needs and pain points of their leads.
Email Marketing: Enables targeted promotional campaigns to prospective clients.Email marketing is one of the most effective tools for real estate professionals, as it enables them to target potential clients directly. Using a CRM system such as Property Raptor, agents can easily create and manage customized email campaigns with dynamic content to engage their leads.Property Raptor also enables agents to see what types of listings match to their client requirements and dynamically craft emails with the right information and offers in just a few clicks. See more here
Property & Listing Management: Provides clear visibility of sales progression.Property and listing management are two key elements of any successful real estate business. A good real estate CRM will provide clear visibility into the sales process and make it easier to manage a large portfolio of properties. It will help agents keep track of listings, view and modify customer data, set up automated tasks, and store customer documents.The best real estate CRMs provide agents with an overview of their entire portfolio, allowing them to quickly identify areas that need attention and prioritize tasks. Real estate CRMs also allow agents to easily store customer information, such as contact details, documents, and notes regarding their properties. This helps agents stay organized and keep track of important data points related to a customer's property.In Property Raptor, the unique 2D grid-view property visualisation allows all agents to see the full stack of the property and all their associated listings. This can include, sale, rental, off-plan, inactive, and under-offer listings, providing a holistic view of the listings under management. Agents can also easily manage expiring leases and upload all associated documents (leasing agreements, floor plans, contracts) to stay organised and have everything under one roof.
Task Management: Allows customization options for task scheduling and tracking.Task management is an important component of a successful real estate business. A good real estate CRM should include robust task management capabilities to help agents manage and track their daily activities, streamline communication with clients, and improve overall efficiency.The best real estate CRM will allow for custom task scheduling and tracking. Agents can easily set up tasks for themselves or for other team members, along with due dates, and track their progress. This can help streamline the sales process, stay on top of tasks, and reduce manual work for agents.
These advantages enhance productivity and foster customer loyalty. Understanding these elements will set the foundation for identifying what constitutes a good real estate CRM, which is explored in the subsequent section.
How Do I Choose a Good Real Estate CRM For My Business?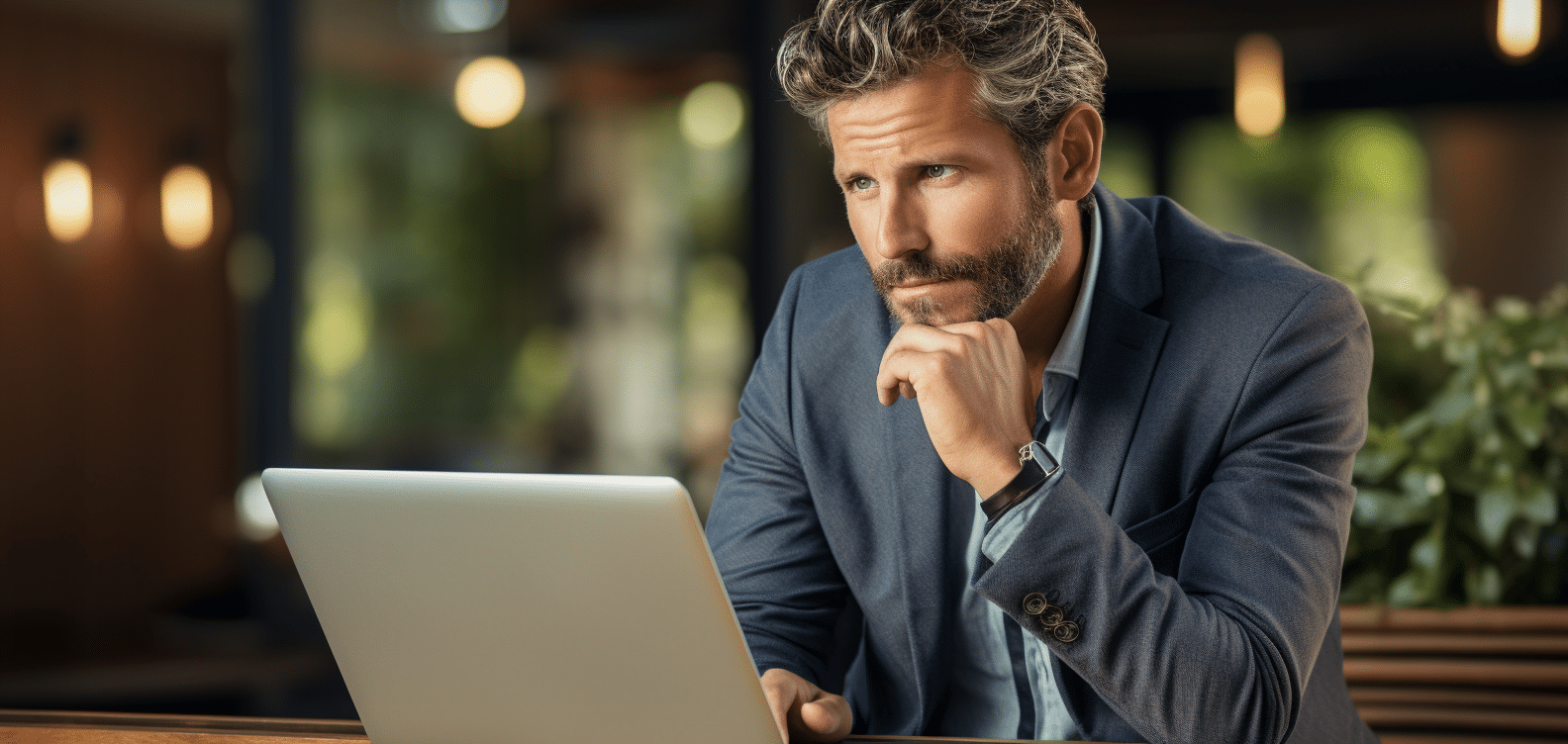 In the process of selecting an optimal Real Estate CRM, three crucial steps are involved:
Identifying specific CRM needs and requirements
Evaluating various CRM software options while comparing their features
Considering several factors before settling for the right real estate CRM software.
A thorough assessment of individual or organizational needs is critical as it helps in narrowing down to a suitable system that aligns with those needs.
The evaluation and comparison of multiple CRM systems allow for an informed choice based on functionality, usability, scalability, and cost-effectiveness among other features.
Several considerations such as vendor reputation and support services play an integral role in ensuring the chosen software is reliable and efficient.
Evaluating CRM Software Options and Comparing Features
Assessing the available customer relationship management solutions and comparing their respective features is a critical step in this selection process. This evaluation is extremely important for business decision-makers, as the ideal real estate CRM should streamline their sales process, enhance client relations and offer robust automation tools.
| CRM Features | Importance |
| --- | --- |
| Automation Tools | Streamline repetitive tasks |
| Sales Process Management | Enhance the efficiency of leads to deal conversion |
| Additional Features | Augment functionality (e.g., marketing tools) |
| Pricing Options | Ensure affordability relative to benefits offered |
| Software Solutions Support | Facilitate smooth operation and troubleshooting |
By evaluating CRM software options and comparing features, one can discover which solution best fulfils their needs. A thorough comparison also provides insight into pricing options. The aim is to transition into a comprehensive understanding of factors that determine an apt selection of customer relationship management software.
Considerations for Selecting the Right Real Estate CRM Software
Selecting the ideal customer relationship management software can be a challenging task! With many options in the market, decision-makers will need to deliberate on numerous factors.
Real estate businesses should consider these four crucial aspects when choosing a real estate CRM solution:
Alignment With Business Goals: The chosen real estate CRM system should bolster client and transaction management strategies that align with the company's objectives.
User-Friendliness: An intuitive platform enhances productivity as it simplifies training processes.
Scalability: A scalable CRM can grow with the business, accommodating expanding client bases and increasing transactions. This includes the ability to take the large quantities of data inputs and turning them into actionable insights for your agents.
Integration Capabilities & Customizability: The CRM should integrate seamlessly with other key sales channels such as real estate listing portals and allow flexibility in being able to develop new integrations through bespoke customisations.
How Much Does a Real Estate CRM Cost?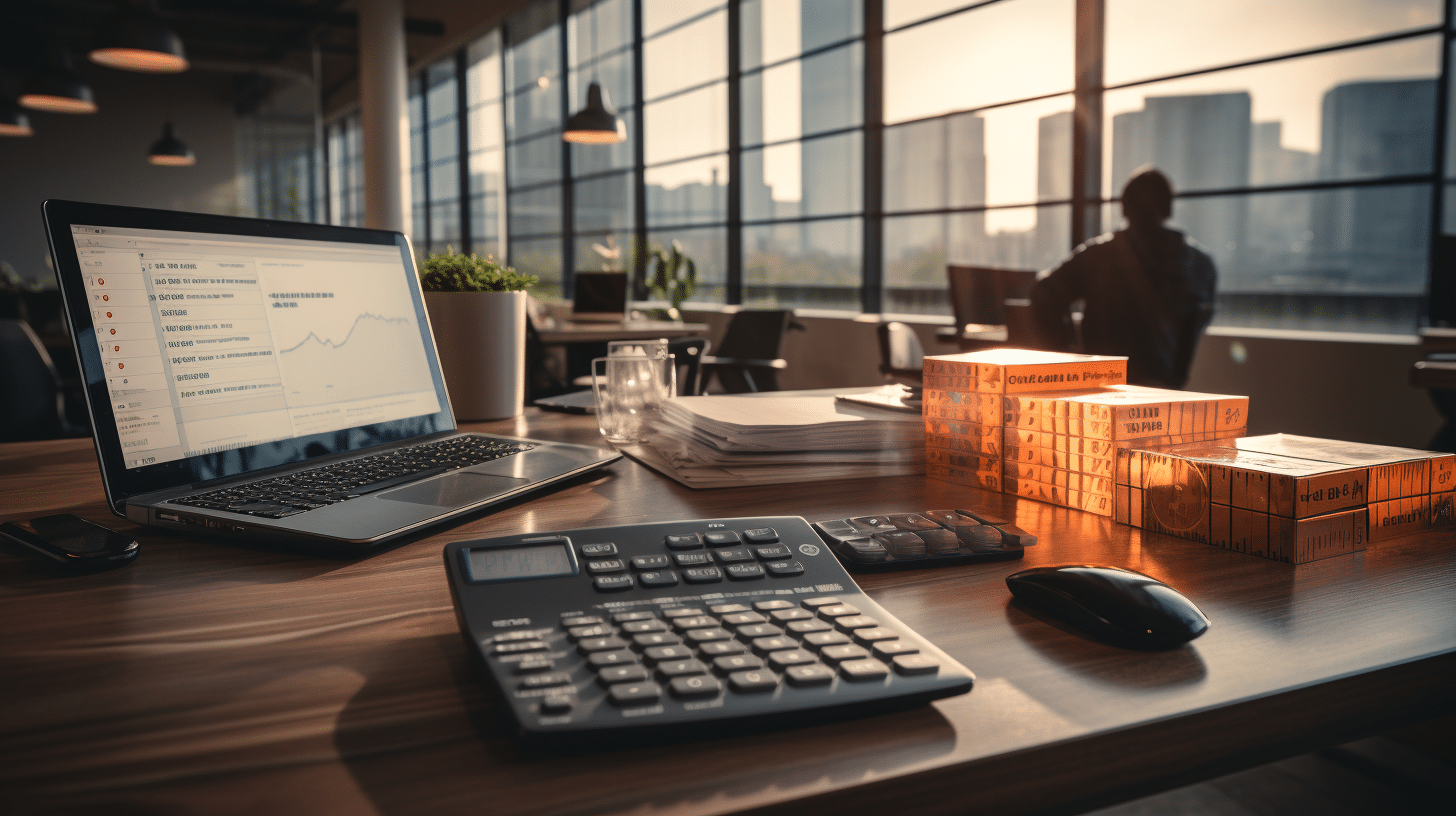 Understanding the cost of a real estate CRM is crucial for any business decision. Agencies should consider their current position in the market and where they want to take their business forward in the short and long term. Being able to evaluate the current state and future state allows business decision-makers to understand what CRMs are right for them.
For example, start-ups would want to have a simple user interface and also reap benefits from additional services that may be provided by the platform. Additionally, the platform must also be prepared for rapid growth and scalability, as you would never want to out-grow the tools that you are using. Similarly, larger agencies would need to opt for platforms that are customisable enough to support their unique business workflows and integrations to existing systems. This type of digital transformation will ensure that proceeding change management processes will be easy for employees and business leaders can gain buy-in from their agents.
For basic, utility CRM software, the packages usually begin at around $25 per user per month and can fulfil basic needs for agents without scalability, with more comprehensive enterprise plans that can go to several hundreds of dollars monthly. Real estate companies, brokers, investors, and firms must carefully assess their needs and budget before selecting an appropriate CRM software. Some CRMs offer tiered pricing structures to accommodate different sized businesses from solo real estate investors to large-scale real estate firms. The 'all-in-one' real estate CRM solution may be priced higher due to its broader range of functionalities and services that are offered as part of its licensing fees.
Investing in a well-matched CRM system should ideally generate returns by improving efficiency and client relations. Therefore, while initial costs may seem substantial, the long-term benefits justify this expenditure for most businesses within the property sector.
Why Property Raptor is the Best Real Estate CRM Software for Agencies of Any Size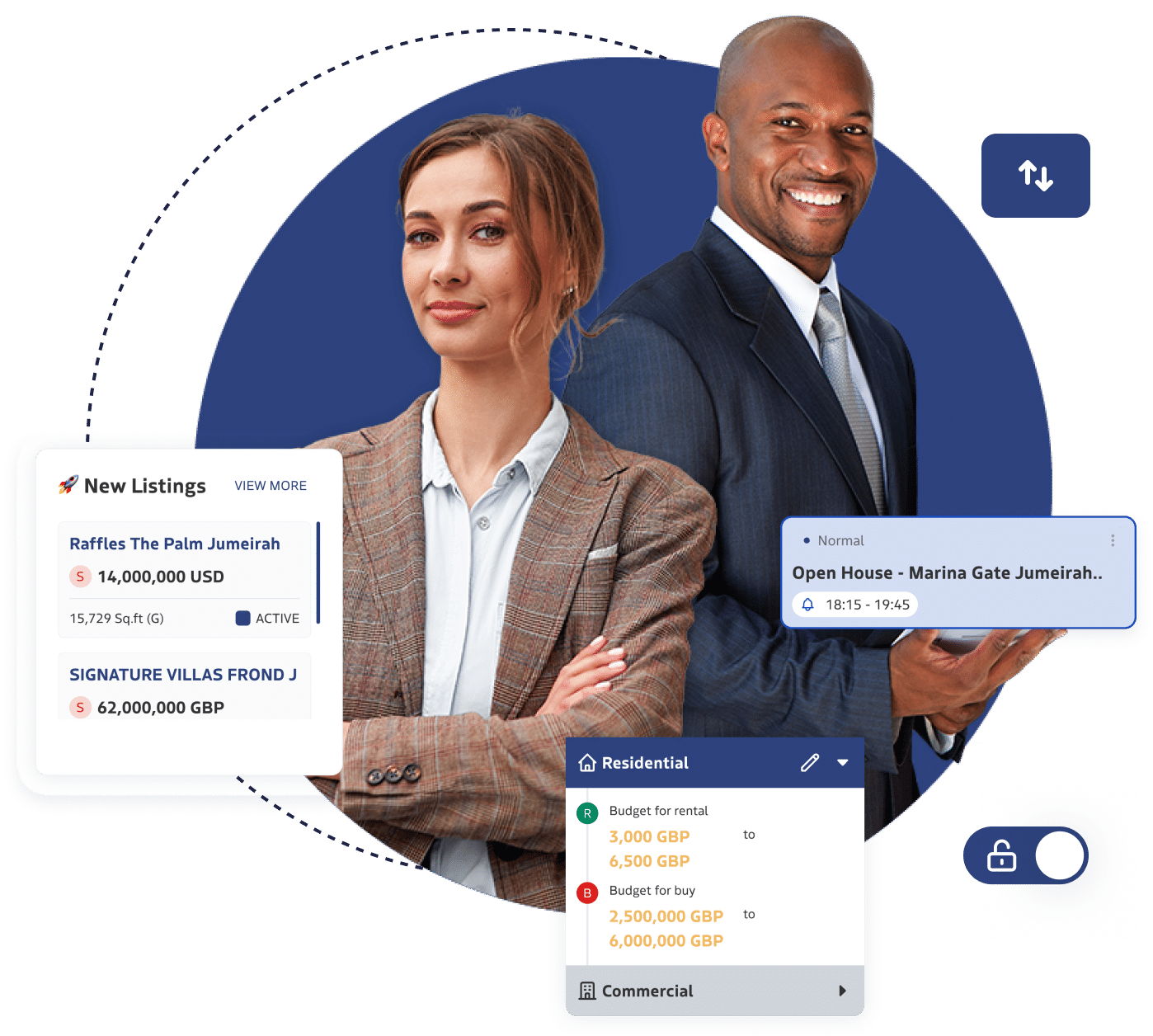 Since our launch in late 2020, Property Raptor has achieved massive growth in the top-performing real estate markets such as Hong Kong, London, and Dubai, with some of the largest agencies in the world adopting the platform. As the leading Real Estate CRM software, Property Raptor is uniquely designed to enhance productivity and conversion rates in the real estate industry by streamlining, automating, and mobilizing various property management and sales processes.
The platform leverages advanced AI and machine learning technologies to automate repetitive tasks and provide insightful data on the entire sales process.
The comprehensive set of features including automated tasks, integrated listing search, AI-driven targeted marketing, and professional website design services among others showcases the superior capability in managing agents and branches effectively while offering valuable insights for decision-making and strategic planning.
Overview and Introduction to Property Raptor CRM
Harnessing the power of artificial intelligence and machine learning, Property Raptor CRM emerges as a cutting-edge solution for real estate professionals seeking to elevate their productivity and conversion rates. This all-in-one CRM excels in managing property listings, potential clients, and customer relationships.
| Basic CRM Features | Property Raptor Features |
| --- | --- |
| Customer Service | AI-driven automation |
| Property Listings | Advanced search |
| Email Templates | Dynamic customization |
| Potential Clients | AI matching technology |
| Agency Management | Centralized dashboard |
Property Raptor merges the functionalities of traditional real estate agencies with advanced technology for an enhanced customer service experience. Incorporating custom email templates and sophisticated tracking mechanisms, the platform allows for data-driven decisions.
Unique Features and Advantages of Property Raptor CRM
Property Raptor CRM is a cutting-edge solution designed specifically for real estate professionals, providing a range of unique features that set it apart from other CRM systems in the market. With its advanced functionality and user-friendly interface, Property Raptor CRM revolutionizes the way real estate agents sell.
One of the standout features of Property Raptor CRM is its intelligent lead management capabilities. The system employs sophisticated algorithms to analyze leads, enabling agents to prioritize and engage with prospects most likely to convert into clients. This data-driven approach saves time and enhances efficiency by focusing efforts where they will yield the highest return on investment.
Another distinctive feature of Property Raptor CRM is its comprehensive property management functionalities. Agents can easily monitor and organize properties, view the 2D stack of the property, track status changes, and even generate customized reports. This level of property management streamlines workflows and enables agents to provide accurate and up-to-date information to their clients.
Additionally, Property Raptor CRM offers seamless integration with popular listing platforms across the globe, including Rightmove, Zoopla, PropertyFinder, Bayut, and many more. These integrations ensure that agents have access to real-time property data and can effortlessly sync their listings across multiple platforms, maximizing exposure and reaching a broader audience.
Furthermore, the system incorporates a robust communication suite, enabling agents to stay connected with clients through personalized email campaigns, WhatsApp Business integrations, and automated email reminders. This level of communication automation improves customer satisfaction and helps agents nurture relationships with their clients.
How Much Does a Real Estate CRM Cost?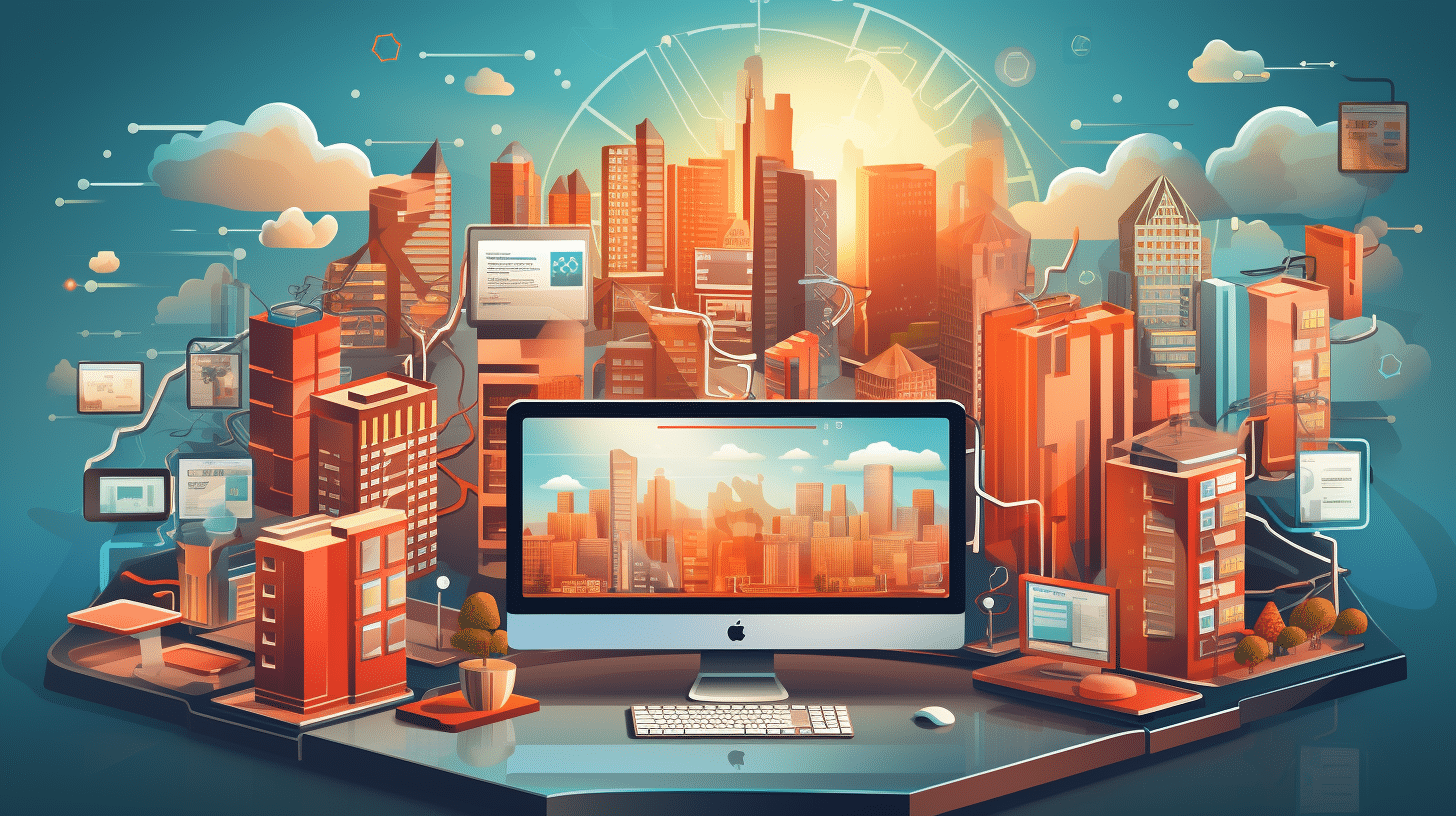 @ Midjourney AI Image Prompt: /imagine prompt:"Design an image showcasing a computer screen with CRM software, surrounded by various real estate icons like houses, skyscrapers, and keys, all in a seamless, modern layout." –v 5.2 –ar 16:9
The utilization of real estate Customer Relationship Management (CRM) software has been identified as an effective tool for enhancing operational efficiency within the sector.
Essential features such as lead management and tracking offer a comprehensive system for organizing potential clients, while sales and pipeline management tools provide detailed insights into transaction progress.
Furthermore, with marketing automation and campaign management capabilities, these software applications allow for automated communication strategies that ensure consistent engagement with both existing clientele and prospective leads.
Lead Management and Tracking
Effective lead management and tracking, a key aspect of the best real estate CRM, are crucial in enhancing conversion rates; interestingly, according to Forbes, businesses that excel at lead nurturing generate 50% more sales-ready leads at a 33% lower cost.
Lead Management: This involves assigning incoming leads to agents based on predetermined criteria.
Contact Details: The system stores all contact details for easy access and reference.
Followup Tasks: It sets up automated follow-ups to ensure consistent communication and engagement with potential clients.
Customer Details: Comprehensive customer profiles can be created by collating all customer interactions and data.
Daily Tasks: CRM software assists in managing daily tasks effectively which aids in maintaining an organized sales pipeline
In addition to these functionalities, it is important for CRMs to have robust capabilities for sales and pipeline management.
Sales and Pipeline Management
Sales and pipeline management are crucial in helping agents get administrative work done quickly and maximise the time spent on other tasks such as client meetings and negotiation. This crucial aspect involves utilizing a real estate CRM, which provides advanced automation for the entire sales process. Task automation streamlines workflows, allowing for more efficient use of resources within commercial real estate marketing operations.
The integration of such software tools serves as an optimal solution for sales teams aiming to enhance their customer success process. Workflow automation offered by these CRMs not only simplifies but also significantly accelerates the progression through different stages of a sale. As beneficial as these features are in managing deals and relationships, they lay the groundwork for even further efficiencies when combined with marketing automation and campaign management functionalities.
Marketing Automation and Campaign Management
Harnessing the power of marketing automation and campaign management can revolutionize commercial property businesses, enabling them to reach new heights in terms of lead generation, customer engagement, and ultimately sales. By integrating these advanced features into a comprehensive suite, real estate CRM becomes an all-in-one solution for managing repetitive tasks while also triggering action plans.
Marketing automation tools streamline processes such as bulk email sending and email creation, freeing up valuable time for agents.
Campaign management functions allow for precise tracking and optimization of marketing strategies.
Email campaigns can be easily customized and scheduled in advance ensuring consistent communication with prospects.
These functionalities not only enhance operational efficiency but also provide the opportunity to craft personalized client experiences leading towards higher conversion rates.
Moving forward, the discussion will delve deeper into software and services that complement real estate CRM software.
Software and Services Related to Real Estate CRM Software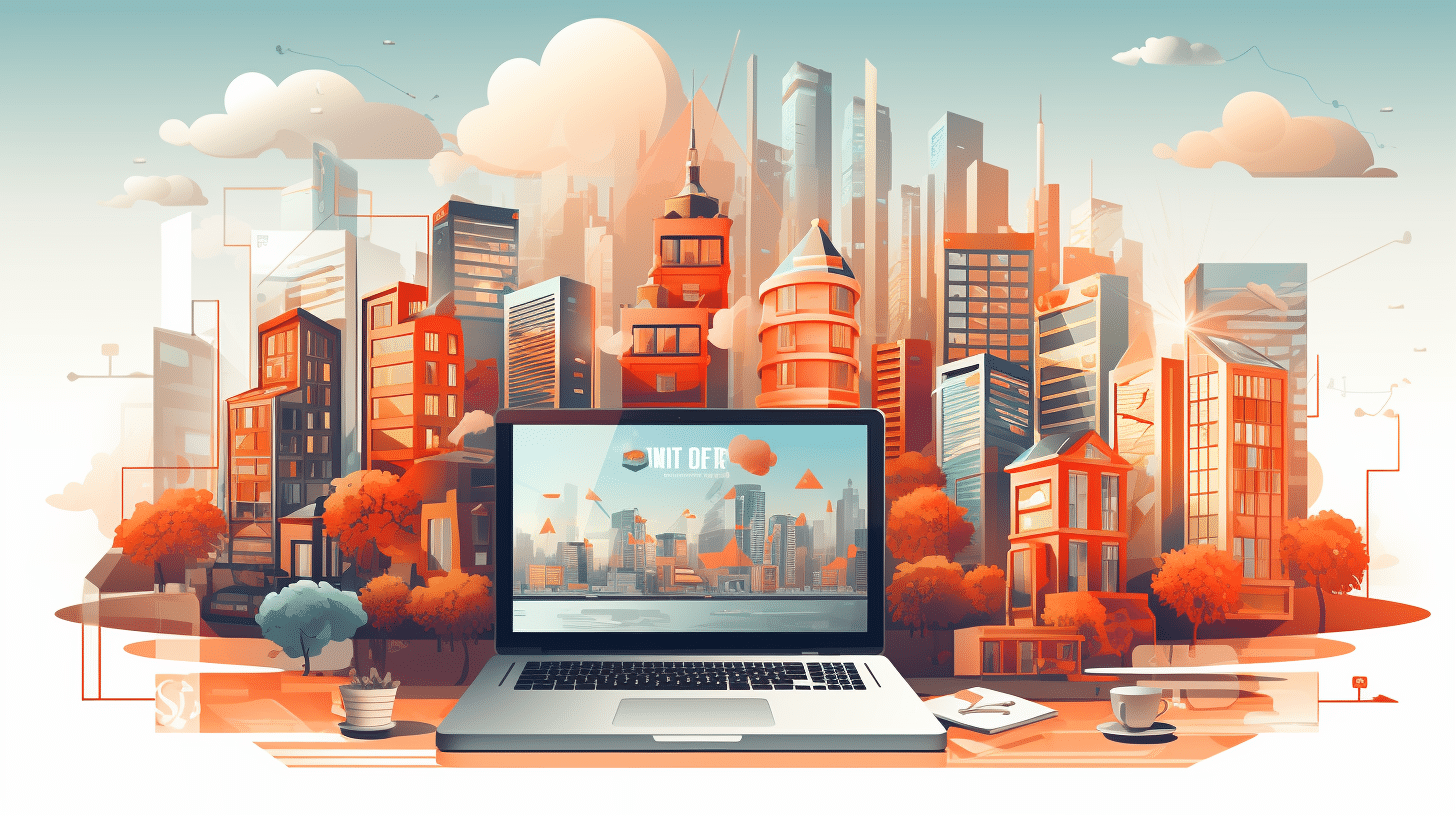 @ Midjourney AI Image Prompt: /imagine prompt:"Design an image showcasing a sleek, modern desktop with an open CRM software interface, surrounded by real estate related items: property blueprints, 3D home models, and a For Sale sign." –v 5.2 –ar 16:9
In addition to product features, there are several additional elements that can make real estate CRM platforms provide even more value to real estate agencies.
The first is the integration with real estate listing platforms, which presents an opportunity for seamless data transmission between multiple systems, potentially enhancing efficiency and productivity.
Secondly, there are CRM training and support services which provide users with the knowledge necessary for maximising the utility of their chosen software.
Lastly, CRM data migration and integration services play a crucial role in ensuring a smooth transition from old systems to new ones while preserving critical business data.
Integration with Real Estate Listing Platforms
Real estate agencies should look for CRMs that are able to connect to multiple real estate listing portals. Most of the time, some portals dominate one region and may not provide services for others. For agencies that look to expand internationally, it would be optimal to select a real estate CRM that can integrate into many different portals and to make sure that those portals can allow for connectivity to your system. This integration allows real estate agents to manage daily activities more efficiently, and improve customer satisfaction by offering accurate and timely information.
Additionally, robust project management capabilities can be realized through third-party tool integrations. These functionalities not only simplify operations but also enhance productivity in a dynamic real estate environment.
CRM Training and Support Services
According to a 2020 study by Software Advice, 67% of users indicated that they were more likely to increase their use of CRM systems if they received high-quality training and support services. Agencies that sign up with CRM platforms should look at:
Communications: High-quality training enables users to leverage CRM tools for improved communications with clients.
Service Plans: These should be inclusive of ongoing support for additional functionality as real estate operations evolve.
Process Reports: Custom reports provide a single source of truth regarding property transactions, enhancing transparency.
Client Communication: Effective utilization of CRM systems can streamline client communication channels.
In view of these considerations, it becomes essential to explore further aspects such as data migration and integration services within CRMs in subsequent sections.
CRM Data Migration and Integration Services
Transitioning to a new customer relationship management platform will require initial onboarding, data migration and integration services, which are vital for ensuring seamless operations and preserving business continuity. Such activities aim at consolidating existing information into an all-in-one platform, including communication history across various channels, scheduled appointments from your company Calendar, or documents from your Workspaces. This suite of tools offers basic functionality while providing a complete picture of customer interactions.
| Service | Integration Component | Purpose |
| --- | --- | --- |
| Data Migration | Communication History | To keep track of past conversations |
| Integration Services | Company Calendar | For proper scheduling and planning |
| Data Consolidation | Workspace | To retain important documents |
| Basic Functionality Assessment | Suite of Tools | Ensures smooth operation |
| Detailed Reports Generation | All-in-one Platform | Provides comprehensive view |
This approach allows for detailed reports that highlight trends and patterns within the data, enabling businesses to make informed decisions.
Frequently Asked Questions
Can I integrate other applications with Property Raptor CRM?
Certainly, integration with other applications is feasible as long as what you want to connect to enables it! For integrations that you are looking for that are relatively bespoke, our product team can scope the development effort for customised integration and builds. We offer this flexibility, enhancing functionality and facilitating seamless workflow.
How long does it typically take to fully implement Real Estate CRM software?
The implementation period for real estate CRM software varies. While some platforms may take a few days, others might require several weeks. This largely depends on system complexity and the level of customization required and what other services you may want to subscribe to (integrations, website development, custom features).
Is there a limit on the number of users that can use the software simultaneously?
The number of users who can simultaneously access real estate CRM software typically depends on the specific package purchased by the organization. Advanced packages often permit a larger number of concurrent users.
Does the Real Estate CRM software offer customer support or assistance in case of technical issues?
Real estate CRM software typically provides customer support to assist with technical issues. This support can take various forms, including live chat, email, phone support, and extensive knowledge bases or user forums.
Can the Real Estate CRM software be customized to suit my specific business needs?
Yes, real estate CRM software generally offers robust customization options. It typically allows tailoring features such as client management, marketing tools, and reporting systems to align with specific business requirements.
Conclusion
In conclusion, the utilization of Real Estate CRM software cannot be overstated. It optimizes operations, fosters customer relationships and maximizes profitability in real estate businesses.
Property Raptor stands out as an exceptional choice owing to its comprehensive features and user-friendly interface.
As the old adage goes, 'The right tool for the right job', a fitting CRM is pivotal for success in today's competitive real estate market.
If you are looking to implement an automated marketing strategy for lead generation and management, speak with one of our consultants today to design a strategy tailored specifically to your needs.