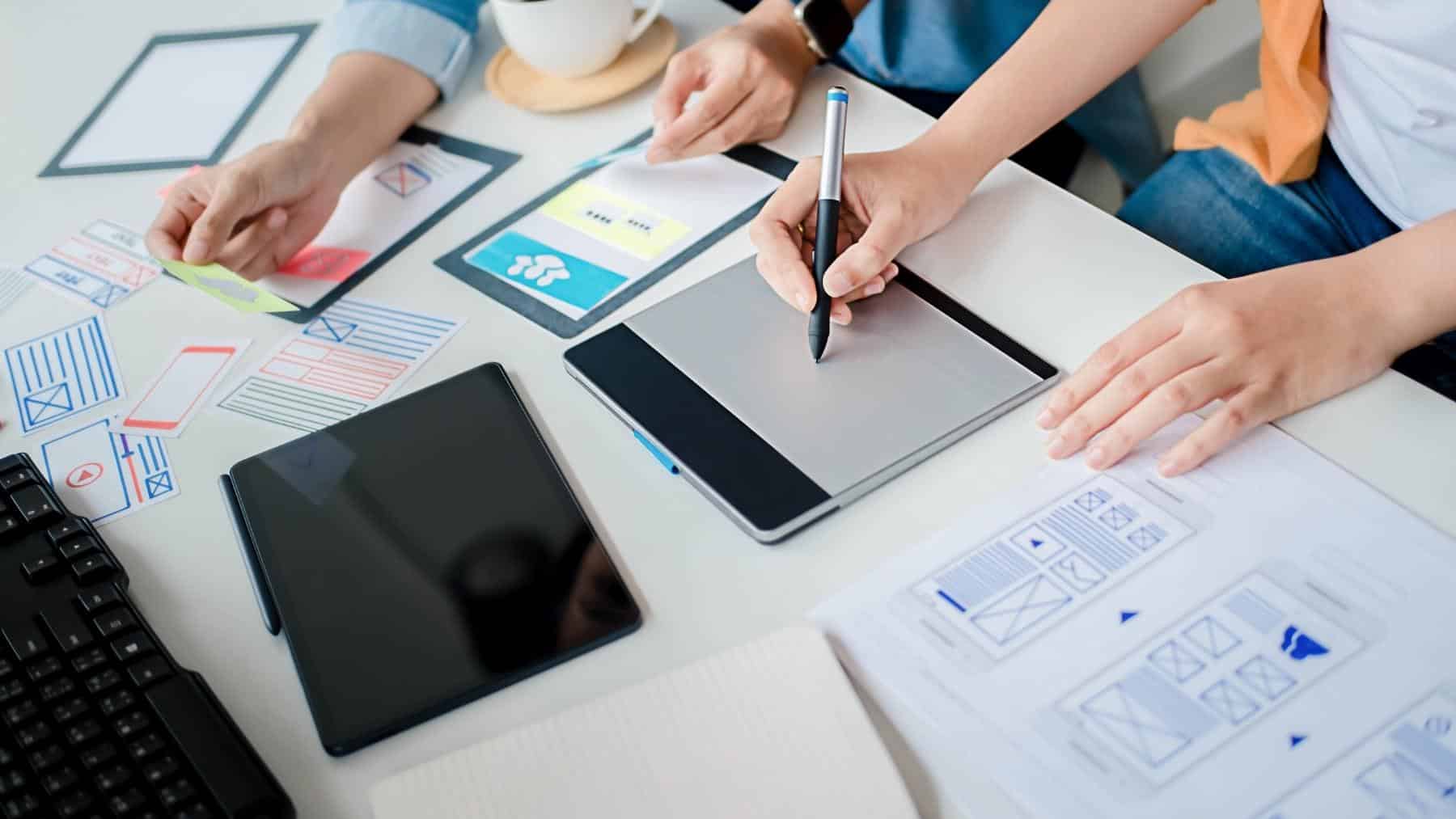 As the world is moving online, many businesses with a long history of selling real estate are unfortunately finding themselves left behind in this rapid digitalization. Some are still relying on spreadsheets and folders to store information and track sales activities, while others who have lead and data management tools are not necessarily enjoying the technology they have adopted. A study of real estate businesses' technology adoption revealed that agent websites and CRM systems are the top two tools agents are most dissatisfied with, although both are the critical elements in delivering good customer experiences. 
Customers are becoming increasingly sophisticated and are demanding more from e-Commerce and online store solutions. The real estate industry is no exception. In today's connected environment, an agency website significantly influences users' perception towards the company and tendency of becoming a client.  
User Experience (UX) Design is the process of enhancing a user's experience and creating a meaningful and intuitive interaction with them. Here are three reasons why UX design is much needed in real estate business websites. 
Positive Impression
Currently, a lot of real estate agencies—particularly boutique companies—prefer using generic, pre-built templates as a basis to develop their websites to hiring a UI/UX designer to create a website that is tailored to real estate business needs. One reason for this is that many agents or agent managers believe the quality of listings and services come before the design.  
In fact, 75% of consumers judge a company's credibility based on website design and browsing experience, as reported by Stanford Web Credibility Research. Particularly in the real estate industry, credibility is one of the most sought-after qualities from the client's perspective, and you want to reinforce this at every touchpoint.  
This does not mean showing suited-up agents' pictures on a black-and-grey website theme. It means that the quality and consistency of website navigation, visuals, and content being shared must communicate that the team are knowledgeable and reliable enough to do business with. 
Higher Conversions
Well-designed UX comes with features to help agencies capture leads. First, pleasant experiences on the website lessens the chance of losing potential clients. As patience in the online world is scarce, if visitors find your website unpleasant to navigate, they can switch to competitors' in a split second.  
Second, a well-designed real estate website will invite visitors to ask questions, share their desirable property features, and leave contact information in the most convenient and simple ways. Engaging Call-To-Actions (CTAs) that are thoughtfully placed on the website will trigger the interests at the right time and make conversion as easy as possible. For example, placing a newsletter sign-up button at the end of insightful articles or a noticeable, short contact agent form right next to the featured listings. 
More visibility on search engines
The by-product (an important one) of having a streamlined experience on the website is the higher Search Engine Optimization (SEO) ranking, which is the key to organically draw more prospective clients to the website. Beyond keyword scanning, today's search engines heavily consider user engagement variables such as site duration, number of pages visited, and bounce rate. 
Takeaway: Don't Stop at the Website
Customer journeys may start at the website, but it does not end there. After forms are submitted, a robust back-end system should handle the collected information in a way that helps agents engage with the leads better: automatically create lead profiles, notify a responsible team lead or agent, identify information completion level, provide listing recommendations, track the website browsing behavior, and much more. With these capabilities, agents can start insightful conversations with leads knowing exactly what to highlight and what to explore further. 
Property Raptor has designed and developed optimized websites for several real estate agencies globally. More importantly, all Property-Raptor-powered websites are fully integrated with our core CRM system to provide a seamless experience from a lead generation at the front-end website to a powerful customer and property data management at the back-end system. In Property Raptor, agents can handle leads from end-to-end within one centralized system.