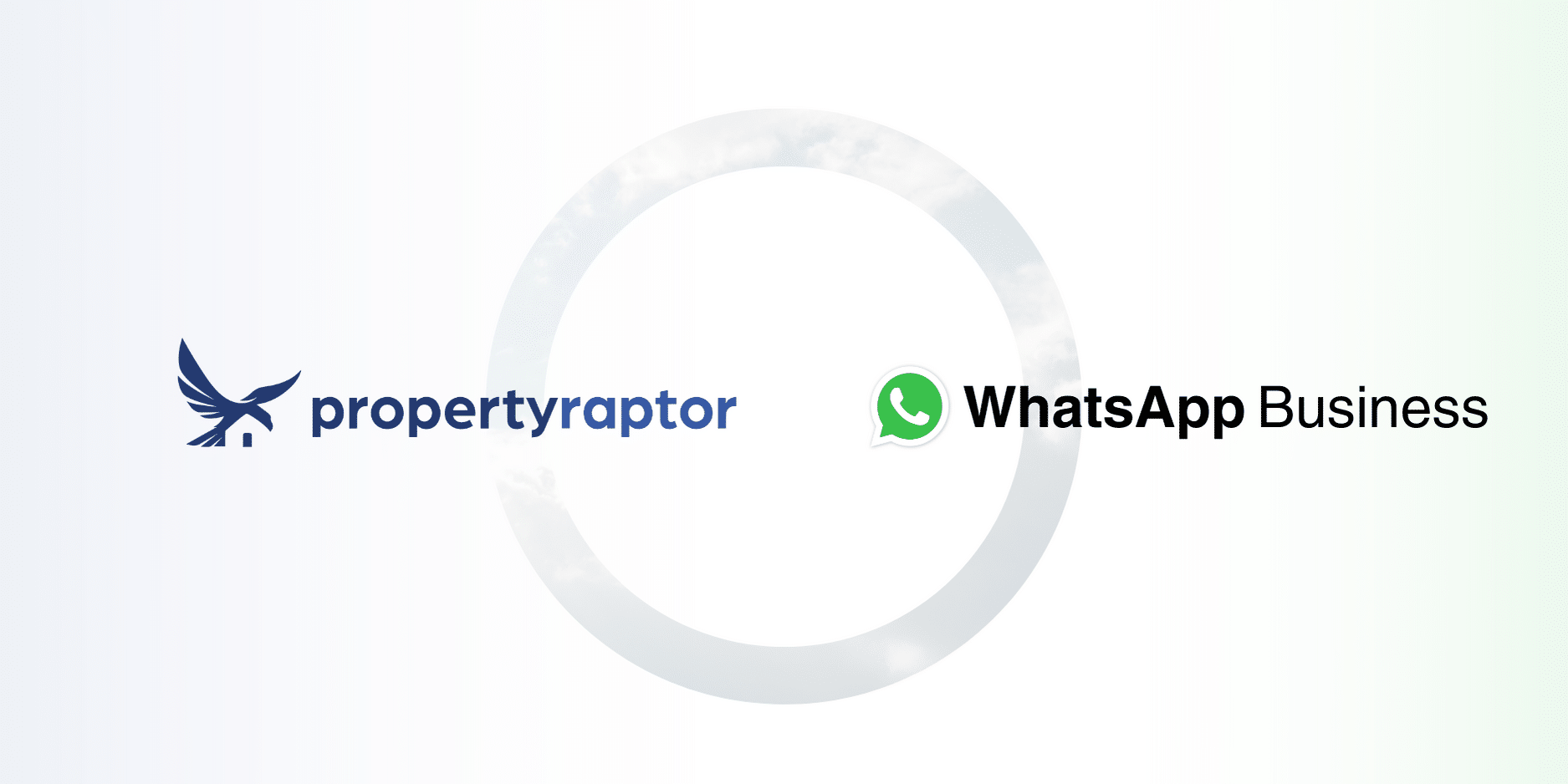 If you're the type of person who likes to see all your contacts in one place, then we've got some exciting news. Now, leads that message your agency's WhatsApp Business account can be automatically logged into your CRM without any interference from you!
When you're always on the go and eager clients are demanding for immediate responses, WhatsApp is your best bet for communicating quickly on the fly. However, how can you make the most of these conversations and enrich their customer profiles to provide better listing recommendations, create personalized marketing campaigns, and easily keep track of their everchanging needs and requests?
Having a connection between your WhatsApp accounts and your CRM can help agents stay organized and leverage conversational data to your advantage during the full sales cycle.
Introducing WhatsApp Business
WhatsApp Business is a separate application designed specifically for businesses to interact with their customers. While it shares many features with the regular WhatsApp application, there are some key differences between the two:
Business Profiles: WhatsApp Business allows businesses to create profiles with detailed information such as business description, address, email, and website. This helps customers get more information about the business.
Business Messaging Tools: WhatsApp Business provides additional messaging tools that are not available in the regular version. These include automated greeting messages, quick replies, away messages, and the ability to create and send broadcast messages to multiple recipients.
Verified Business Accounts: WhatsApp Business offers the option for businesses to get their accounts verified, indicating to users that they are communicating with an authentic and legitimate business.
WhatsApp Business API: Unlike the regular version, WhatsApp Business has an API that allows businesses to integrate WhatsApp into their own systems and workflows. This enables more advanced features such as chatbots, customer support automation, and integration with other business tools.
How does it work?
With our integration with WhatsApp Business, clients can express interest in a particular listing and share their requirements via an automated message that includes all the key details of what they are looking for. For example, as new leads come in on the agency website, they can click on the WhatsApp icon on your listing pages, and an auto-generated message will be directly sent on behalf of your agency's WhatsApp Business account.
Additionally, a notification will be sent to the associated agent's own personal account including the inquiry details. This will ensure that no leads will slip through the cracks, meanwhile giving managers full transparency of inbound leads.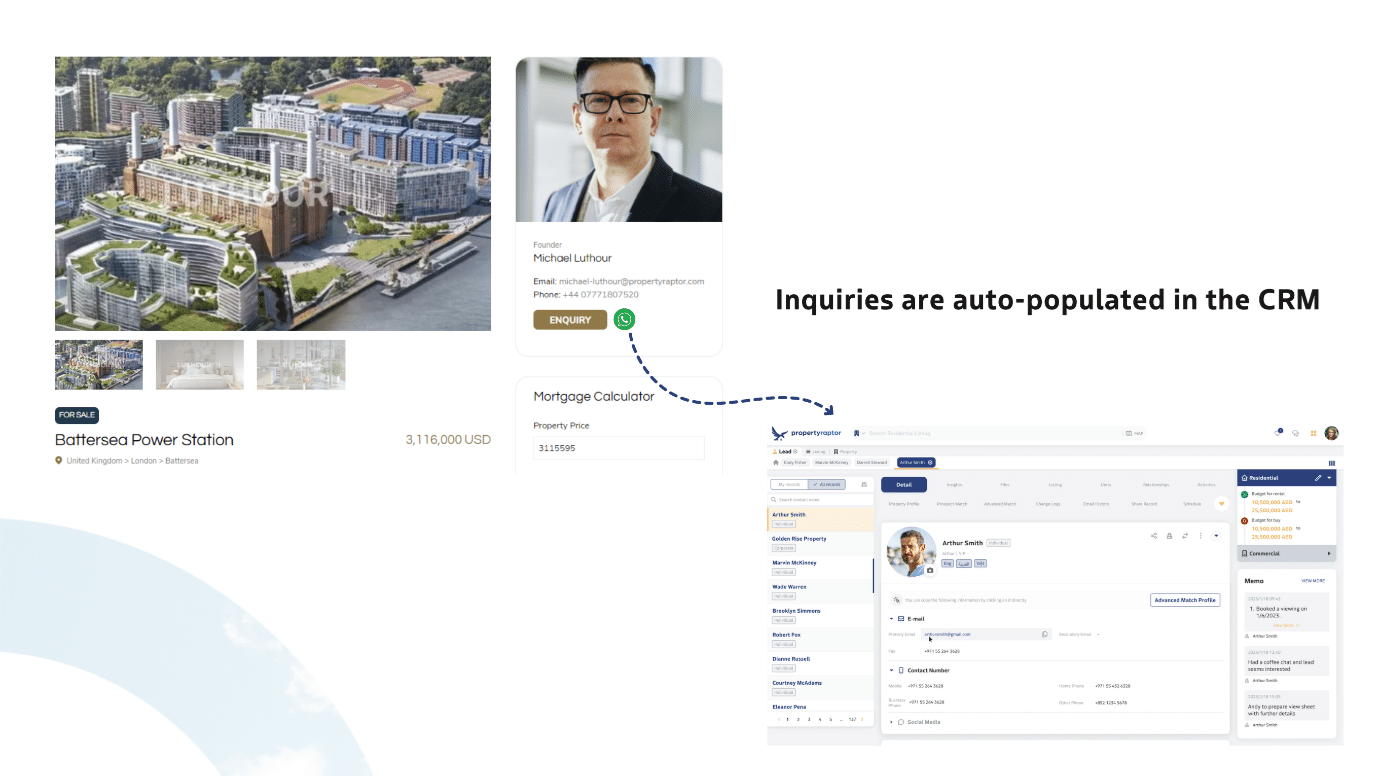 Property Raptor will also capture the lead details and the listings that they are interested in. If this is a new lead, a new lead record will be automatically created, assigned to the agent that is responsible, and chats will be recorded under the Chat Message history.
For any existing leads, the system will match their contact details and update the lead's record seamlessly. Ongoing conversations and messages through the WhatsApp Business account will be automatically captured and logged in the lead record.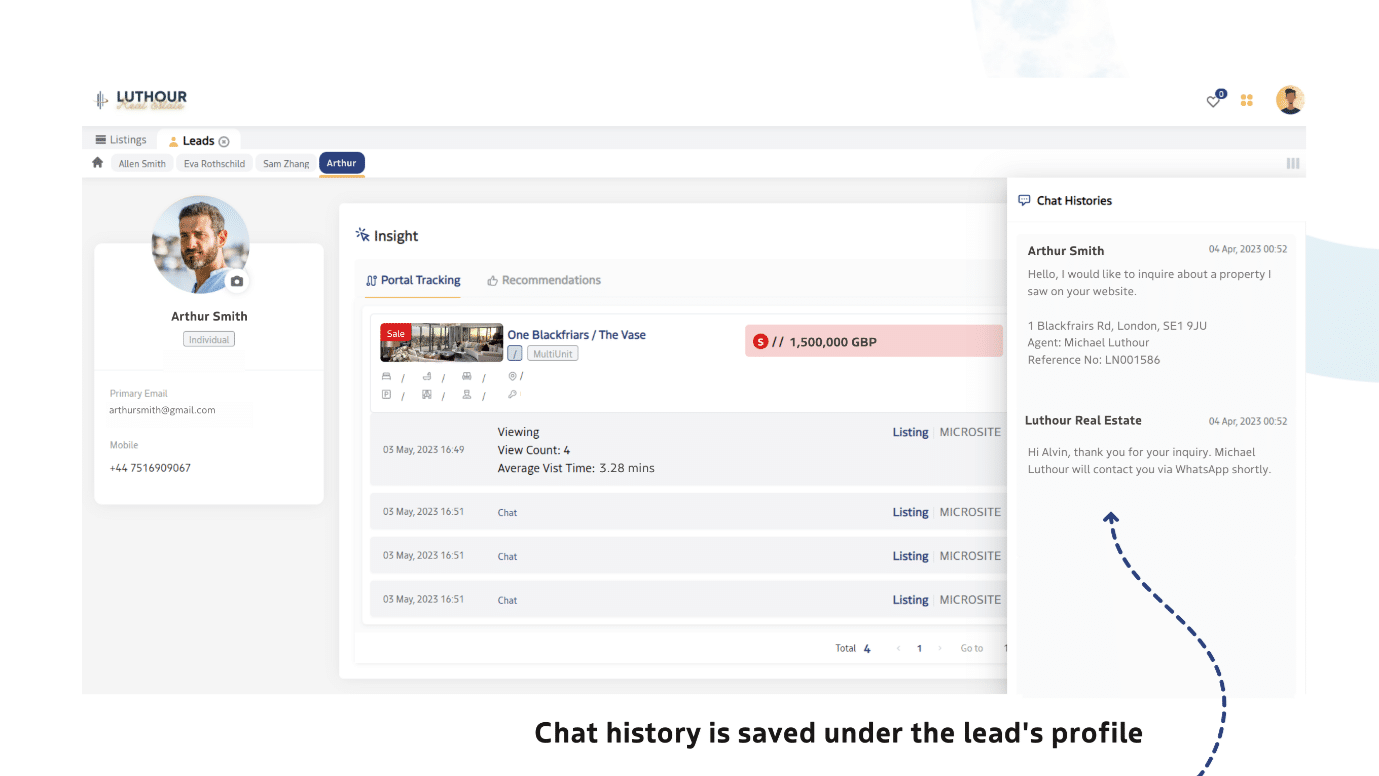 Why the integration?
The WhatsApp integration aims to help agents speed up response times, which is critical in the real estate business. By responding quickly to inquiries, agents can build greater trust and establish rapport with potential buyers, leading to increased conversions and referrals.
We believe that this will provide agents with a more efficient and effective way to generate leads and communicate with potential buyers. With the ability to store all information in one central location, agents can easily manage their leads and stay on top of their follow-up efforts.
Want to request a specific feature or want share what you think about the latest updates? Click here to book a quick call with one of our tech specialists to see how we can make WhatsApp work for you.