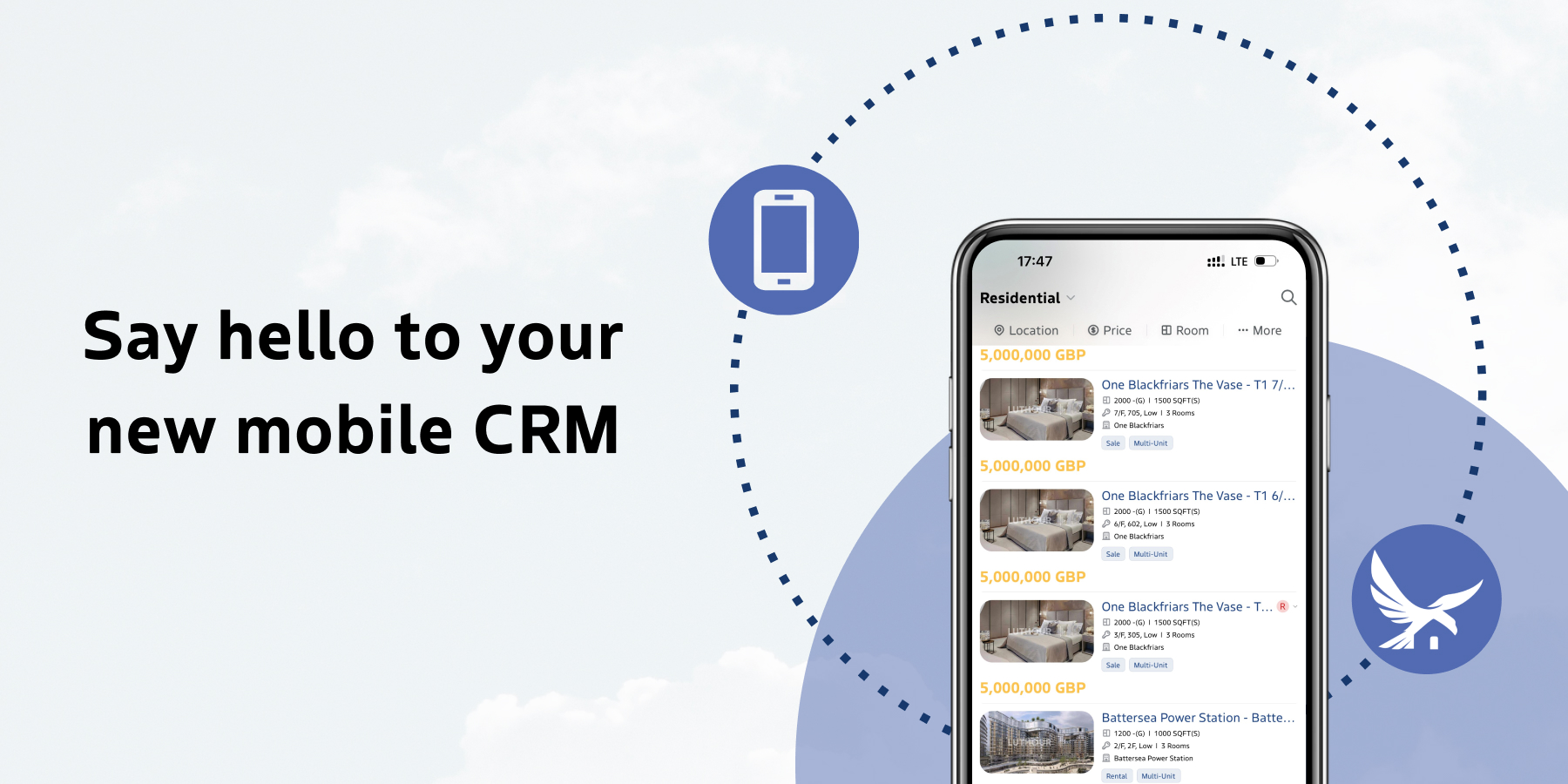 We are thrilled to present our new and improved Property Raptor mobile app! Designed with the modern agent in mind, this app is your ultimate companion for managing your real estate business on the go, now available for both Apple and Android users.
Elevated User Experience and Design
You might have noticed that we recently upgraded the UX/UI in our core system. Our mobile app has undergone a similar transformation with a new look and feel. We understand that user-friendliness is paramount, and we're proud to deliver a sleek and intuitive look that ensures a seamless experience for all agents.
Effortless Access to Listings and Contacts
Say goodbye to the hassles of being tied to your desk. With the Property Raptor Mobile App, you can effortlessly access your listings and contacts from anywhere at any time. Stay informed about your property listings and maintain a database of your contacts right in the palm of your hand.
Task Management Made Easy
We know the importance of staying organized and on top of your tasks. Our app has robust task management capabilities, allowing you to keep track of your to-do list, schedule appointments, and prioritize your work efficiently.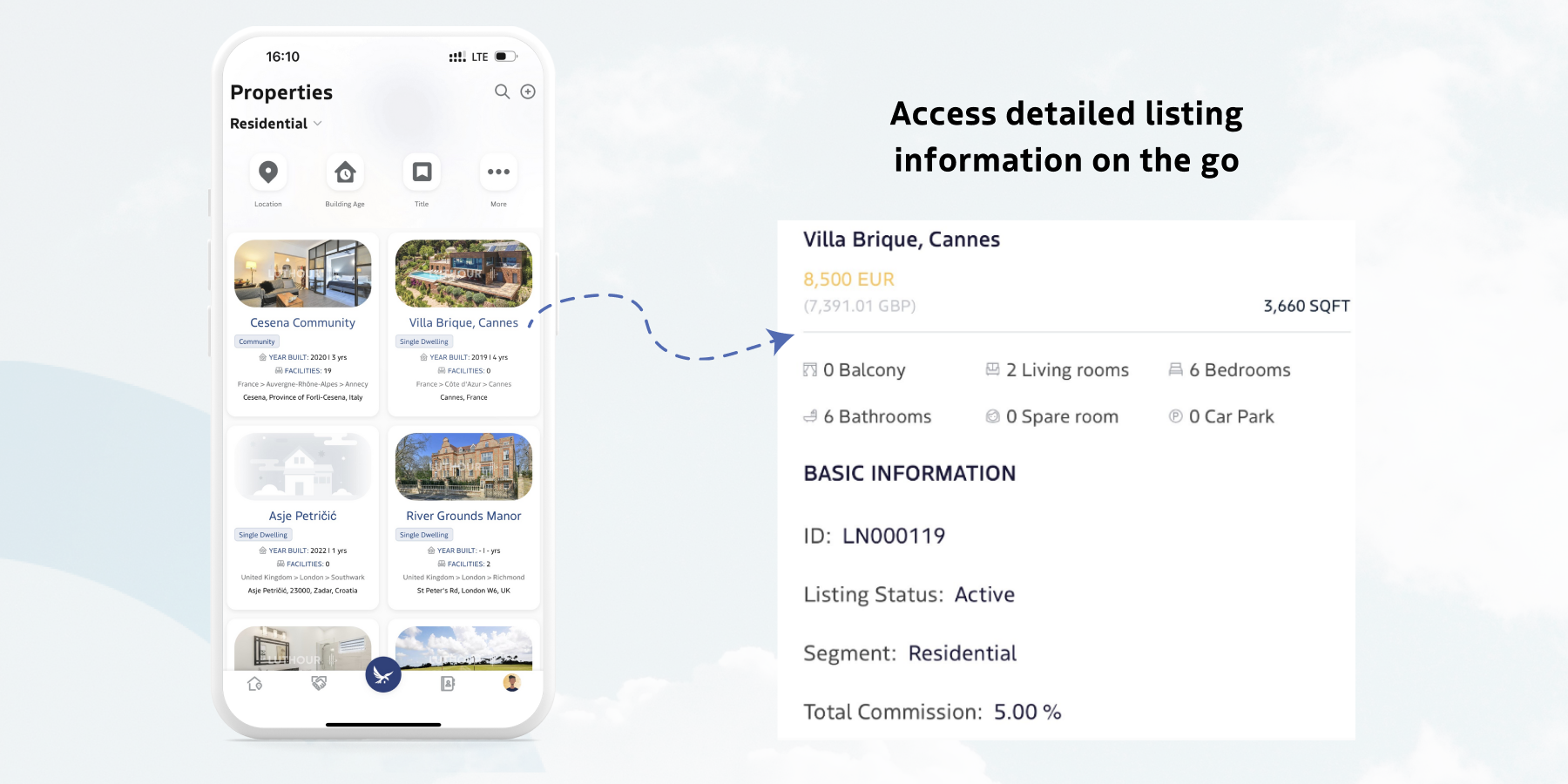 What's New in the 2.0 app?
Enhanced Performance: Our app is now faster and more responsive, ensuring that you can access your data without delay.
Seamless Syncing: Your data is automatically synchronized between the mobile app and the desktop version of Property Raptor, ensuring you're always up to date.
Intuitive Navigation: The updated navigation menu makes it easier than ever to find what you need, when you need it.
Cross-Platform Availability: Whether you use an Apple or Android device, the Property Raptor Mobile App is now accessible on both platforms.
Secure Access: Rest easy knowing your data is secure with industry-standard protocols.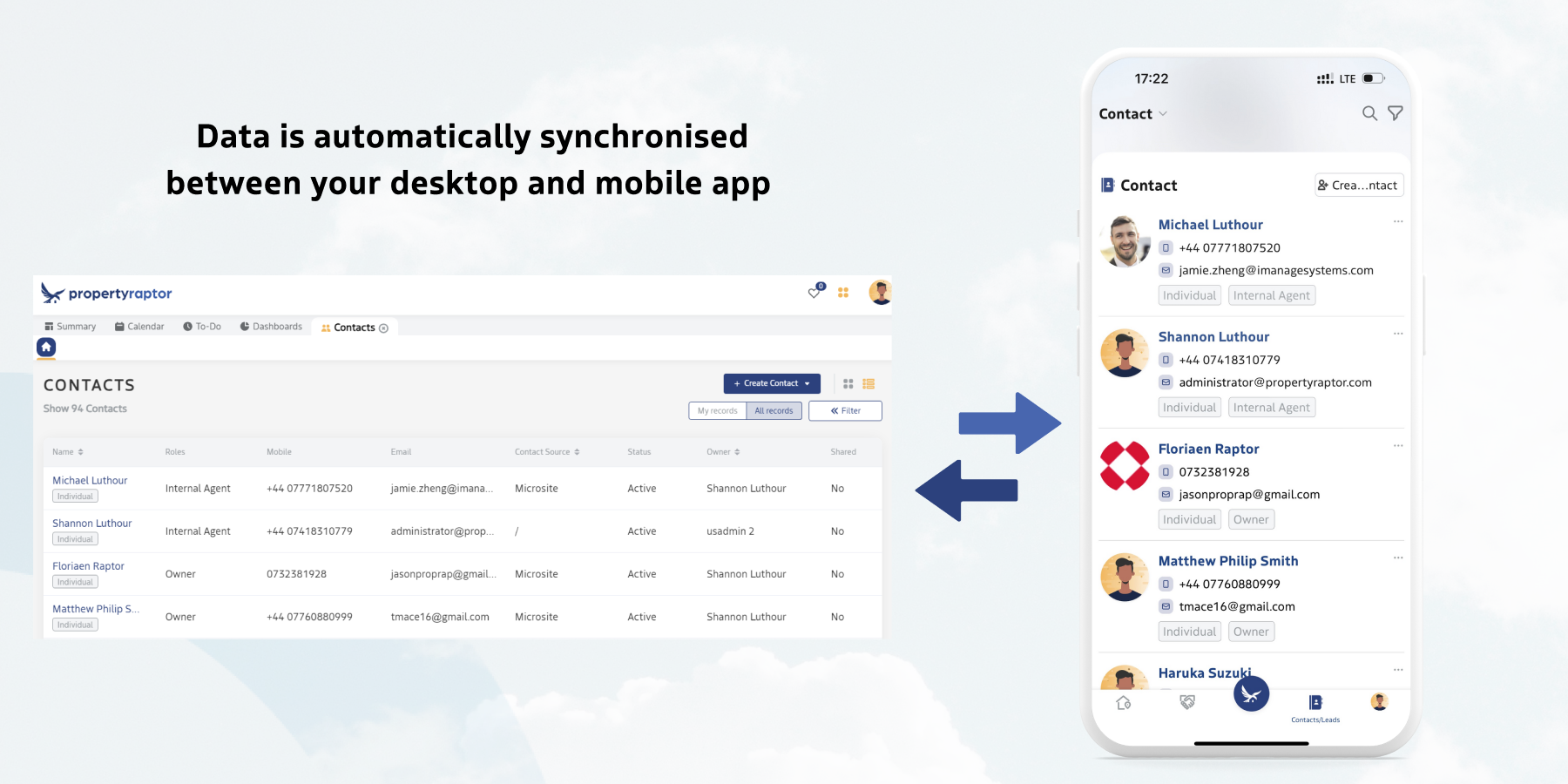 Get Started Today!
Don't miss out on the opportunity to take your real estate business to new heights. If you are an existing user, download it today from the App Store or Google Play Store or reach out to your dedicated account manager to learn more.
If you are an agent or real estate manager looking for a CRM compatible with both mobile and desktop, book a demo with us today and experience Property Raptor in action for yourself 🚀
Want to request a specific feature or want share what you think about the latest updates? Click here to book a quick call with one of our tech specialists to see how we can make WhatsApp work for you.